WE WOULD LIKE TO THANK OUR SPONSORS
CAT's "Crappiefest" Tournament has become the largest and richest "Big Crappie" Tournament in the country.  The 10th Annual Crappiefest Tournament is set for Saturday, March 25, 2023 on World-Famous Lake Fork.  The weigh in will be at Rains High School, 1651 US-69, Emory, TX.  Late Registration will take place at Lake Fork Trophy Lures, 1000 US-69, Emory, TX.  A record minimum guaranteed payout of over $40,000 in cash will be up for grabs this year, and there are more ways to win cash than ever before!!!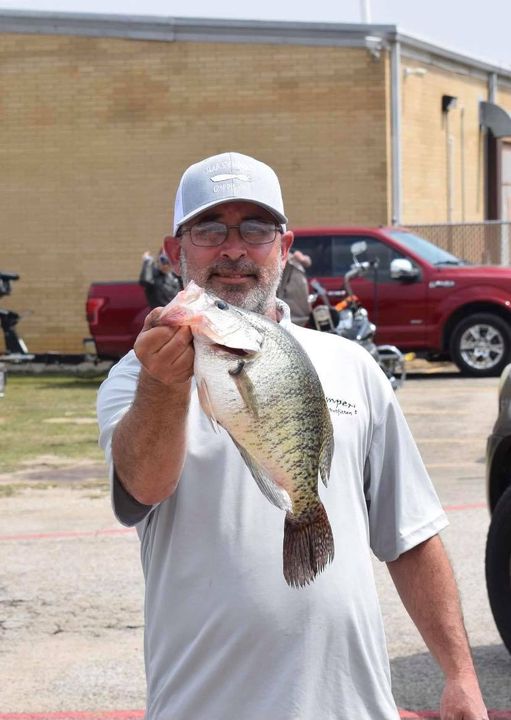 The "GOLDEN TICKET" is back!!  Each Crappiefest Adult participant will receive a "GOLDEN TICKET" when they check in at the weigh-in, EVEN IF YOU DID NOT CATCH A FISH!!!  At the conclusion of the weigh-in, a drawing will be held and lucky winners will convert their "GOLDEN TICKET" into $1,000 each.  Participants MUST BE present to win!  (The top 7 place winners (who will each take home $1,000 or more anyway!) will not be eligible for these prizes)
The top twenty places will all pay out cash, with 20th place paying $250!
1st place will pay out a minimum of $5,500 in cash!!!
SeaArk Monster Crappie Bonus (3+ pound crappie) is $7,500 in cash!!
The entry fee is only $100 per person (Plus $5 convenience fee for online registration)
CAT has teamed up with the National Ovarian Cancer Coalition (NOCC) and a portion all entry fees will be donated by CAT to the NOCC
Tournament hours:  7:00 AM till 1:00 PM; must be in weigh in line by 2:00 PM
Click for Tournament Rules
If you are the only adult participant to weigh-in a 3.00 lb crappie or larger, and you are a CAT member, you will take home $14,250!!!
There are five ways to register:
At a CAT meeting prior to the date of the tournament
Mail in completed Entry Form to:
   P.O. Box 922 Royse City, Texas 75189 (Must be received by March 21st)
At the Lake Fork Trophy Lures on Friday March 24th from 5 PM to 6 PM
At Lake Fork Trophy Lures on the morning of the tournament from 6 AM to 7 AM
CLICK BELOW TO ENTER ONLINE
LAKE FORK – CRAPPIEFEST March 25, 2023